Get Executive Summit Critical Success Factors™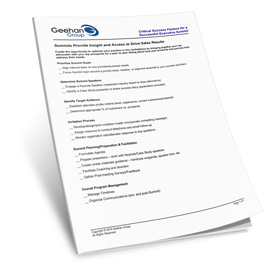 Executive Summits Provide Insight and Access to Drive Sales Results
Create the opportunity to optimize your position in the marketplace by bringing together your top advocates with your top prospects for a peer to peer dialog about how your products and services best address their needs.
Learn how to:
Prioritize Summit Goals
Determine Summit Speakers
Identify Target Audience
And much more! Download Our Checklist!