Our Client Case Study Success Stories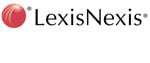 A leader in providing comprehensive and authoritative legal, news and business information, LexisNexis is viewed as a trusted research resource throughout the legal market. However after developing a solution that allowed law firms to store and search a law firm's own internal documents, LexisNexis faced challenges closing sales of its new, expanded offering. While law firms were interested in the concept, very few were willing to take the next step and implement.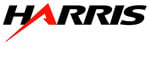 A $600 million business unit of a public company, Harris Broadcast Communications Divisions specializes in building solutions for major media companies and network broadcasters. While the industry leaders are fairly well known to each other and to HBC, the company realized it lacked deep relationships with customer executives that would enable the organization to fully understand market dynamics for strategic planning and specific insights into the business situation in individual accounts to drive increased satisfaction, sales and retention.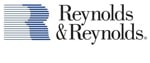 Reynolds is one of the largest non-vehicle suppliers to automotive retail dealers in North America with over 40% market share in their space. Reynolds was developing a new wireless product; Mobile Service Advisor (MSA) that they felt would provide a more flexible option to entering repair orders at the service area of the car dealers.