Designing & Managing a
World-Class Executive Sponsor Program
Research shows B2B Executive Sponsor Programs Drive Innovation and Increase Customer Retention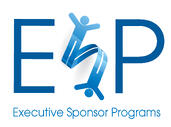 Geehan Group found that organizations that focus on long-term relationships rather than quick account fixes or short-term sales, achieve the most benefit wth the highest probability for long-term success. Organizartions that have achieved ESP success have experienced solid results in four top areas: retention, loyalty, relationships and innovation.
This white paper outlines:
How to launch a successful ESP beginning with internal alignment from the CEO, proper structure and pace.
The keys to a successful transition from launching to sustaining an ES program with monitoring measurements
how implementing Executive Sponsor Programs has helped organizations align to the market, increase ROI and enhance customer relationships.